The following is excerpted from the Church Newsroom. To read the full report, CLICK HERE.
On 20 March, Ana Liza Torres walked into an empty classroom inside the Philippines Missionary Training Center (MTC) and conducted her first day of training.
Her trainees, which consisted of ten missionaries, were on the other end of her laptop waiting to begin their first virtual missionary training.
Traditionally, missionaries of The Church of Jesus Christ of Latter-day Saints begin their service by reporting at the MTC to receive either a 19- or 40-day training. The online missionary training was an adjustment that came after the First Presidency and the Quorum of the Twelve Apostles sent a letter on options for missionary service amid the COVID-19 pandemic.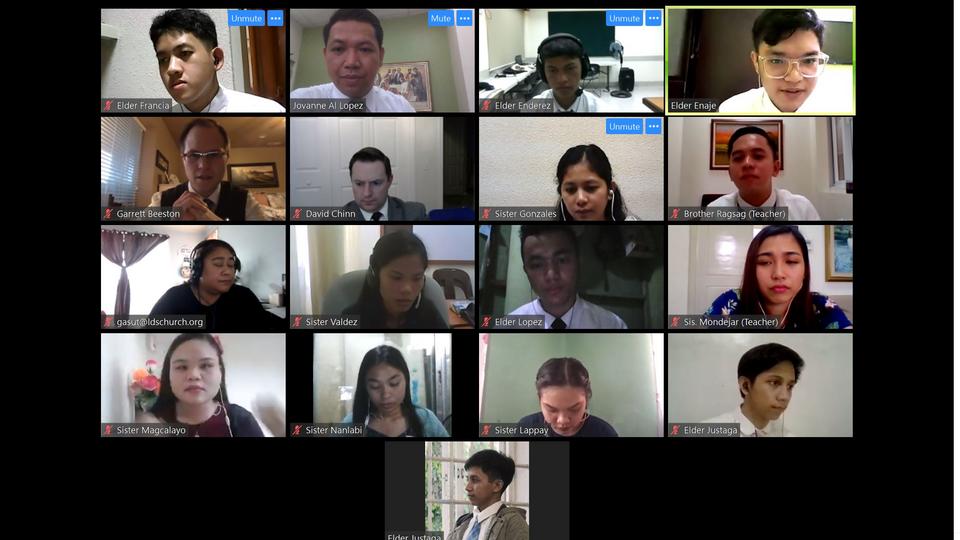 Torres, a returned missionary, was one of the 50 instructors employed at the Philippines MTC. She has been training missionaries at the only training facility in Asia for two years and three months.
It's the first time for her to conduct the training virtually. "It felt a bit strange," she said after conducting a session online. "It never crossed my mind that virtual MTC training of the missionaries will be possible."
As the online training commenced and as days turned into weeks, she saw how the hand of the Lord helped her and the missionaries to have almost the same experience as in on-site training.
To read the full report, CLICK HERE.