Kids, ages six to eight, who have progressed from emergent readers to early reader chapter books have caught the magic of books thereby igniting their imagination.  It is important to keep this progress going and continue the enjoyment of reading. The following books will do just this.  Some of the books are part of a new series, others stand alone.
The Middle Kid, by Steven Weinberg, is a fun, funny and delightfully clever book that would be a fairly fast read. The author pulled from his own experiences as a middle child and each of the nine chapters are short and showcase sibling interactions, celebrations and much more. The colorful illustrations were rendered in watercolor, pencil and digital media. Underneath the book jacket is the clever appearance of an old composition notebook!
Unicorn University: Twilight, Say Cheese!, by Daisy Sunshine, and sprinkled with darling illustrations throughout by Monique Dong, will appeal to young readers who are fascinated with anything about unicorns. Twilight is a lavender unicorn beginning her first day of school and trying to find new friends along with her new emerging power. This is the first book in a planned series. The second book, Sapphire's Power, was published simultaneously with this book.
Ms. Frogbottom's Field Trips: I Want My Mummy!, by Nancy Krulik, and illustrated with pictures sprinkled throughout by Harry Briggs, is another new planned series with the second book, Long Time, No Sea Monster, already published. This is a fun and clever series. Both books begin with a disclaimer – Welcome to Class 4A. The first page exclaims that Ms. Frogbottom is the new teacher – but beware. Her backpack has a magical map that takes her students to far distant places. The first book is quite an Egyptian adventure. The second book whisks you away to Scotland involving the Loch Ness Monster. Learning geography has never been so fun.
Pixie Tricks: Sprites Secret, by Tracey West, and sprinkled with illustrations throughout by Xavier Bonet, is a wonderful series for early readers under the outstanding Branches books published by Scholastic.  This is the first book with two other books, The Greedy Gremlin and The Pet Store Sprite, already published. These books are full of magic and wonder.
The Alien Adventures of Finn Caspian: The Fuzzy Apocalypse, by Jonathan Messinger, and sprinkled with imaginative illustrations by Aleksei Bitskoff, will capture your funny bone and adventure seekers as you learn about eight-year-old Finn who was the first kid born in space. He, along with his three friends and a robot, are looking for a new planet to explore. This new series includes: The Accidental Volcano, The Uncommon Cold and Journey to the Center of That Thing.
Ivy + Bean: Get to Work, by Annie Barrows, and wonderfully capturing the antics and emotions using Chinese ink with illustrations sprinkled throughout by Sophie Blackall, is the final book and #12 in this delightful and successful series. These second-grade best friends have an abundance of adventures and this last book deals with them trying to locate buried treasure.
Banana Fox and the Secret Sour Society: A Graphix Chapters Book, by James Kochalka, is a hilarious first book in this planned series about great detective, Banana Fox, as he attempts to locate a missing turtle. Graphic chapter books are ideal for newly independent readers who still enjoy pictures.  But these books have a more involved text to go along with the story.
Owly: Flying Lessons, by Andy Runyon, is the third installment to this graphic reader. Owly and his buddy, Wormy, have just met a new possible friend, a flying squirrel.  These three have much to overcome with their fears and how they finally reach their goals is actually a great lesson!  Runyon's black and white drawings are full of expression and exhibit great emotion.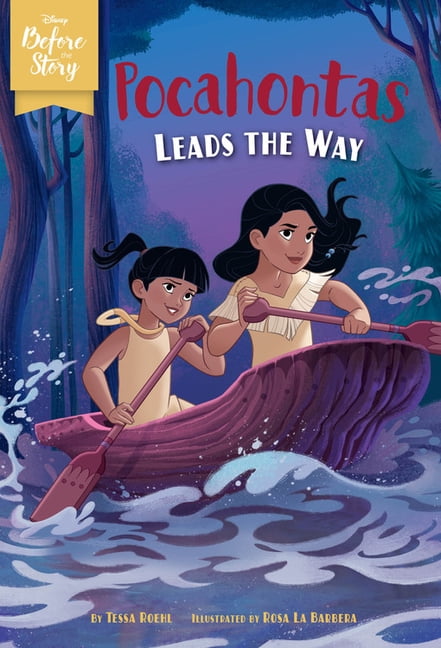 Disney Before the Story: Pocahontas Leads the Way, by Tessa Roehl, and illustrated with colorful pictures sprinkled throughout by Rosa La Barbera, is a series that features favorite Disney heroines on amazing adventures when they were young.  This book has Pocahontas exploring the hills and mountains for a healing plant to save a young boy.  Other books include Mulan's Secret Plan and Elsa's Icy Rescue.
The Infamous Ratsos: Ratty Tattletale, by Kara LaReau, and delightfully illustrated with ink and watercolor dye on paper sprinkled throughout by Matt Myers, is the fifth book in a great series. Ralphie Ratso finds himself in a bit of trouble when he stands up for his friend, Tiny, who is being bullied. After these two bullies are sent to the principal's office, they are out to get him. There are some excellent lessons to learn here!
Pet Pals: Mitzy's Homecoming, by Allison Gutknecht, and illustrated with charming pictures sprinkled throughout by Anja Grote, is the first book in a planned series. The story is about three cute animal friends in an animal shelter. This book is one in an outstanding series specifically for emergent chapter book readers called QUIX: FAST, FUN READS. Other books in this series include The Adventures of Allie and Amy and Geeger the Robot.
Jasmine Green Rescues: A Lamb Called Lucky, by Helen Peters, and lovingly illustrated in pencil with a digital wash overlay by Ellie Snowdon, is the fifth book in this adorable series that centers on a sweet girl, Jasmine Green, who loves and takes care of animals.  There is some great insight in these books on many different types of animals.  Other books in the series include A Goat Called Willow and A Collie Called Sky.
My Secret World of Unicorns, by Tamara Macfarlane and Ellie Wharton, and full of wonderful illustrations and pages to color by Ciara Ni Dhuinn, is packed with stories, activities and information about Unicorns. This is the perfect book to take on a trip.  The authors have another outstanding book with a similar layout that kids will enjoy as well: My Secret World of Mermaids.