Cover image: Rendering of the Quito Ecuador Temple.
The following is excerpted from the Church Newsroom. To read the full report, CLICK HERE.
The First Presidency of The Church of Jesus Christ of Latter-day Saints has released the open house dates for two new temples in South America. The Belém Brazil Temple and the Quito Ecuador Temple were first announced at the April 2016 general conference by then-President Thomas S. Monson.
The Belém Brazil Temple
The public is invited to tour the Belém Brazil temple from Saturday, October 22, 2022, through Saturday, November 5, 2022, except for Sundays during this time. The temple's dedication is scheduled for Sunday, November 20, 2022, over three sessions: 9 a.m., noon and 3 p.m.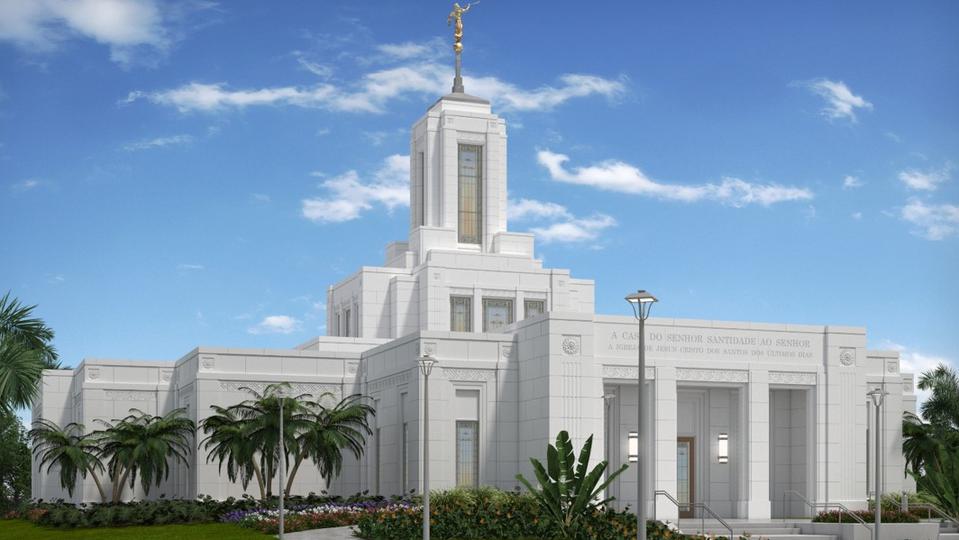 Elder Dale G. Renlund of the Quorum of the Twelve Apostles will preside at the dedication. The dedicatory sessions will be broadcast to all units in the BelémBrazil Temple district.
Ground was broken for the BelémBrazil Temple in August 2019. In addition, 12 other temples are in use or in various phases of construction in Brazil: the Belo Horizonte, Brasília, Campinas, Curitiba, Fortaleza, Manaus, Porto Alegre, Recife, Rio de Janeiro, Salvador, São Paulo and Vitória Temples.
Brazil is home to nearly 1.5 million members of the Church of Jesus Christ — the third largest population of Latter-day Saints by country after the United States and Mexico. Members attend approximately 2,170 congregations in Brazil.
The Quito Ecuador Temple
To read the full report, CLICK HERE.