The following is excerpted from the Church Newsroom. To read the full article, CLICK HERE.
A small group of Latter-day Saint leaders in Mendoza, Argentina, gathered to break ground for the Mendoza Argentina Temple on Thursday, December 17, 2020. Attendance was limited due to the local government's social distancing guidelines.
Elder Allen D. Haynie, of The Church of Jesus Christ of Latter-day Saints in the South America South Area Presidency, offered the dedicatory prayer and presided over the ceremony.
"In this beautiful setting, with a view of the majestic Andes Mountains behind me, I also would like to extend a heartfelt welcome to all who are in attendance at this groundbreaking for the Mendoza Argentina Temple or who will watch it through the use of technology," said Elder Haynie.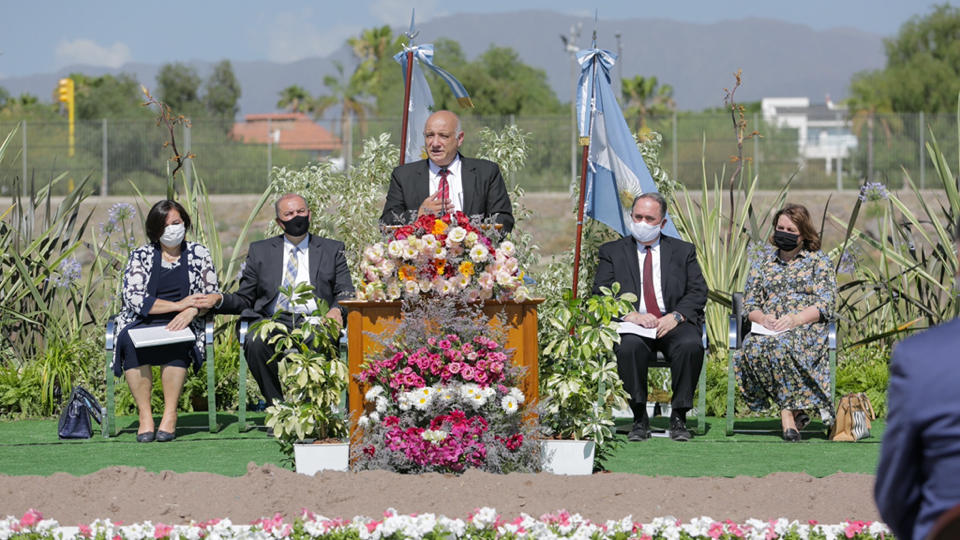 In his remarks, Elder Haynie said, "We wish more of you could be here with us, but we trust that a kind Heavenly Father will bless all of us … regardless of where or how we participate in this groundbreaking."
"Everything in the temple teaches us about Christ and about His central role in God´s plan for our happiness," he added. "Everything in the temple motivates us to become more like Him."
The Mendoza Argentina Temple was announced by President Russell M. Nelson on October 7, 2018, at the conclusion of the October 2018 general conference.
To read the full article, CLICK HERE.