The following is excerpted from the Church Newsroom. To read the full article, CLICK HERE.
When the Russia/Ukraine conflict began on February 24, 2022, Nataliia and Paul Krukowski were certain it would take weeks or months before the fighting reached their home in Lutsk, Ukraine.
Three days later, they were not so sure. Bombs were dropping on the nearby airport, and the windows in their home shook from the powerful blasts. They made the painful decision to leave their home and most of their possessions. They took three suitcases, loaded their five young children into their small vehicle and drove 89 kilometres (55 miles) to Poland.
On April 18, 2022, the family of seven arrived in Lacombe, Alberta, where members of The Church of Jesus Christ of Latter-day Saints welcomed them and other displaced Ukrainians with open arms and the resources they would need to make a new start in Canada.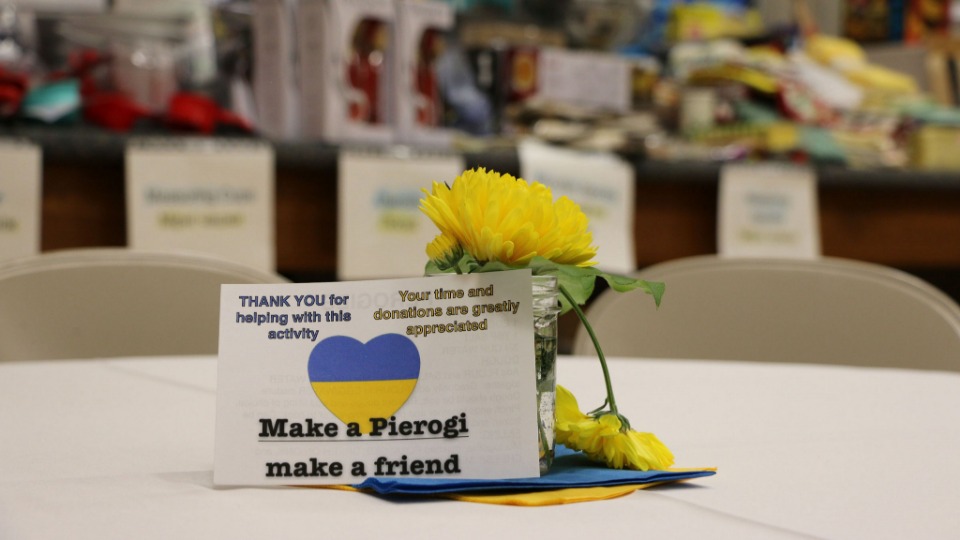 Hundreds Willing to Help
"We saw the opportunity to open the door for service to our members across the Calgary region," explained Greg Stringham, the Church's Ukrainian response co-ordinator in Calgary. "We sent out a survey to all Church members asking for their willingness to help, first with donations of household essentials kits and then other potential needs such as temporary housing, transportation, employment and childcare. Within days, we had hundreds of people willing to help."
This willingness quickly converted into donations of about 500 household essentials kits and backpacks for children and youth. All the Church's efforts were conducted in partnership with St. Vladimir's Ukrainian Orthodox Sobor, which is on the front end of receiving displaced Ukrainians who show up at their church for help.
To read the full article, CLICK HERE.