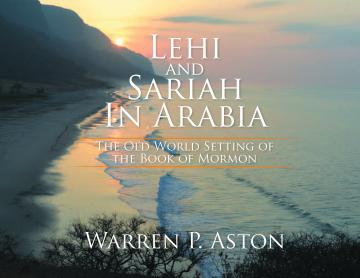 Cover image by Scot Facer Proctor 
Although desert sands have blown over Lehi and Sariah's land trail for more than two and a half millennia, substantial traces remain of their world. Arabia's dry climate has preserved much of the setting in which the Book of Mormon account begins. Modern exploration of formerly inaccessible areas has revealed some surprises.
Lehi and Sariah in Arabia: The Old World Setting of the Book of Mormon reports on that exploration and the data learned so far. Lehi and Sariah in Arabia focuses on what we could term its "anthropological underlay," the various circumstances and settings in which this singular story plays out. These new findings let us place the Lehite odyssey firmly, and very plausibly, into its geographical and historical setting.
This fascinating book, written by Warren P. Aston, is now available to read online, free of charge.
To read it, CLICK HERE.