Give yourself the gift of sexual wholeness by participating in Laura's new "Sexual Wholeness Workshop for Women" on Saturday, May 9, 2020 in Salt Lake City, Utah.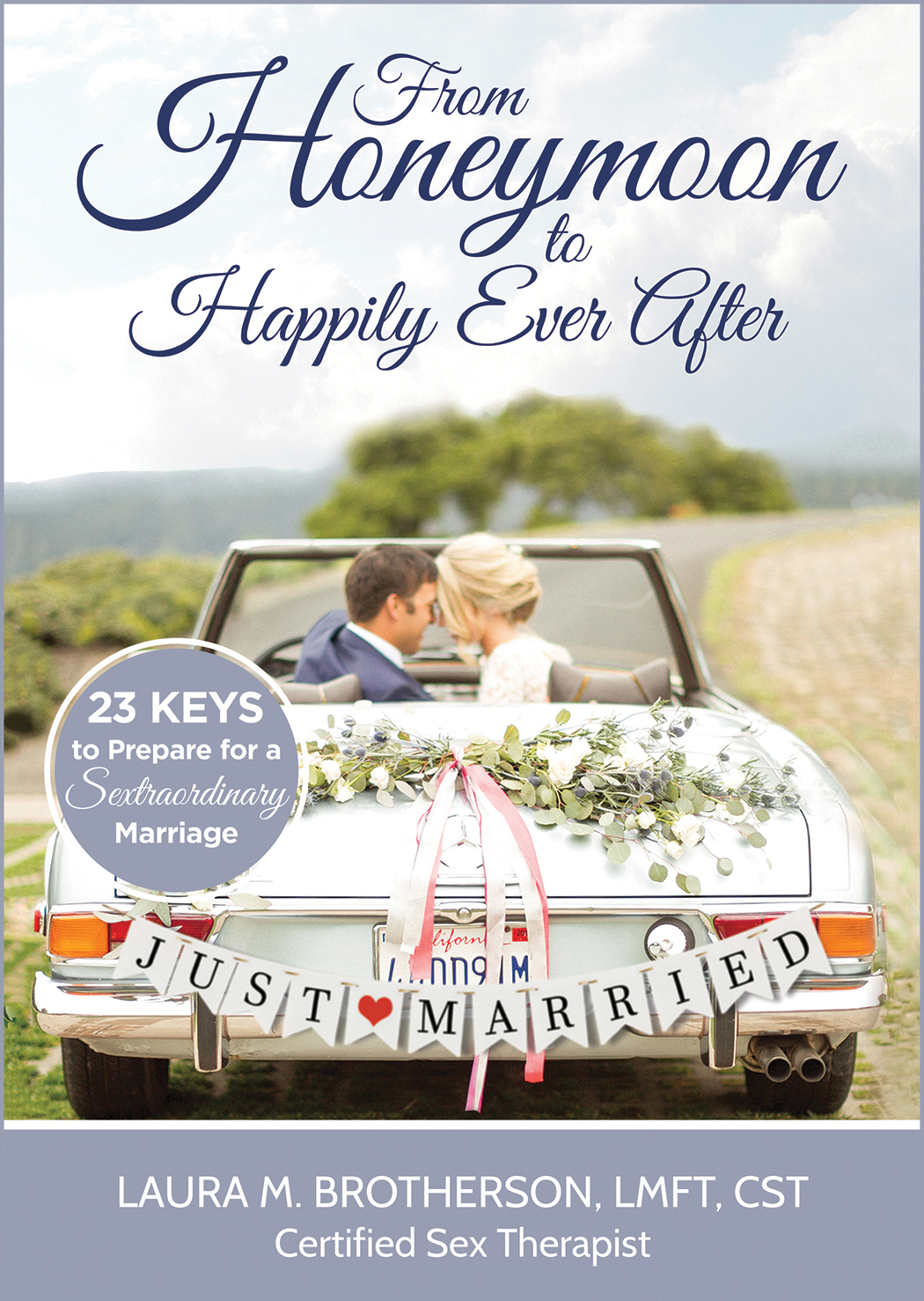 Sexual intimacy is one of the most beautiful experiences that a husband and wife can share. It is God's treasured gift to husband and wife. Without necessary preparation, though, it can be one of the most difficult aspects of marriage to navigate. The question many couples have is what to do to prepare for this aspect of marriage, given their desire to remain chaste and worthy beforehand.
Attesting to the importance of the intimate marital relationship, I often warn couples that when they do not make their intimate relationship a mutually fulfilling part of their marriage, they can be at an increased risk for divorce or a parallel marriage (where couples simply go through the motions of marriage but feel disconnected). Emotional and physical ailments, as well as vulnerability to temptation, can also occur in sexually dissatisfied marriages.[1]
Ideally, you are willing to read this and other good books and articles on the subject, and talk about intimate issues together, in order to have a long-lasting, gratifying marriage. And why wouldn't you want to be fully ready to enjoy one of life's greatest adventures?!
How to Prepare for a Healthy Intimate Relationship
Many wonder what concrete steps they can take to prepare for a sextraordinary relationship in marriage while still being single and keeping the law of chastity. The following are some specific suggestions young adults can do to prepare for this aspect of marriage even before the engagement. These tips can help anyone start off their intimate marital relationship in the best way possible.
Since engagement is such a busy time for couples planning the wedding on top of school and work responsibilities and often heightens romantic attraction, in some ways it is even more ideal for people to read, learn about, and take these steps before they even have that special someone. Wherever you are, take advantage of the opportunity to either prepare for or help eliminate issues even if you're already married.
Preparation Tips
Address negative attitudes. Address any negative thoughts, feelings, and attitudes or insecurities you may have about sex or your own sexuality.
Affirm sexuality. Affirm sexuality as a good and godly aspect of the marriage relationship. This can help you overcome unhealthy or inappropriately inhibiting attitudes that might block healthy perspectives regarding sexuality.
Increase your knowledge. Obtain more specific information about the intricacies and inhibitors of intimacy, including knowledge of the arousal process for both men and women. Knowledge will give you greater assurance regarding the topic of sexual intimacy.
Be able to talk comfortably. Develop comfort and confidence in discussing your knowledge, attitudes, and expectations about romance and intimate relations with one another.
Develop playfulness. Develop a fun, lighthearted playfulness toward each other and the sexual relationship.
Set boundaries. Set healthy boundaries to help you learn and prepare for the sexual relationship while remaining chaste throughout the courtship.
Keep Your Preparation in Balance
An important thing to remember is that while the intimate part of marriage is amazing and wonderful, there are other aspects that need to be addressed, too. In other words, don't spend all your time thinking about and planning for the sexual dimension of marriage.
The mental, emotional, physical, spiritual, social, and financial dimensions all play a valuable role in the health and well-being of a marriage. Focusing on all aspects of marriage is vital for a husband and wife to achieve the most complete, fulfilling, and enriching intimate relationship possible.
Try to maintain a balance between preparing for intimacy in marriage and other important aspects. You will need to discuss your education, how to manage your money, and how to work toward your desired goals. Additionally, discuss what religious practices you want to implement in your family, how you want to raise your kids, and so forth.
Communicating on a wide variety of topics helps to increase intimacy in all dimensions of a marital relationship. Physical intimacy is exciting but having self-control at this critical stage of the relationship to keep your preparation in balance is imperative and will pay great dividends well into the future.
——
[Excerpted from Chapter 1 of Laura M. Brotherson's new book — From Honeymoon to Happily Ever After: 23 Keys to Prepare for a Sextraordinary Marriage.]
Stay tuned for additional articles in this series…
Other articles in this series include:
Click Here – for all Laura's Meridian Magazine articles!
———————————————
BIO — Laura M. Brotherson, LMFT, CST, CFLE
Licensed Marriage and Family Therapist and Certified Sex Therapist, Laura M. Brotherson is the founder of "The Marital Intimacy Institute" with a mission to help couples create "sextraordinary marriages." She counsels with couples, individuals and families in private practice (and online) and is passionate about helping couples navigate the intricacies of intimacy–specializing in healthy sexuality, sex therapy, and sex addiction. Laura is the author of the best-selling books, And They Were Not Ashamed: Strengthening Marriage through Sexual Fulfillment, Knowing HER Intimately: 12 Keys for Creating a Sextraordinary Marriage, and now her latest book — From Honeymoon to Happily Ever After: 23 Keys to Prepare for a Sextraordinary Marriage.
As a Certified Family Life Educator, Laura is also actively engaged in providing marriage education through "Couples' Cruises," articles, newsletters, radio and television broadcasts, "The Marital Intimacy Show" podcasts, and presenting at conferences and workshops. Laura is a regular contributor to the KSL Television "Studio 5" morning show. Laura is passionate about helping couples navigate the intricacies of intimacy to help build strong marriages and families. Laura and her husband, Kevin, are the parents of three grown children and are the founders of StrengtheningMarriage.com—your trusted resource for education, products and services to strengthen marriages … intimately!
Connect with Laura:
Website: StrengtheningMarriage.com
Website: MaritalIntimacyInstitute.com
Instagram: @StrengtheningMarriage
Facebook: facebook.com/StrengtheningMarriage/

---
[1] Brotherson, Laura M., And They Were Not Ashamed: Strengthening Marriage through Sexual Fulfillment. Boise, ID: Inspire Book, 2004.